My name is Ellie, I'm 17, a lesbian, atheist and a crazy feminist. I live in Brisbane, Australia.
I enjoy reading, horse riding, gardening and rewatching season after season of The Office (I'm currently on my eleventh rewatching). My instagram is EleanorGrace17.
My fandoms:
Doctor Who
Community
Black Books
The IT Crowd
The Office
Parks and Rec
The Vampire Diaries
True Blood
Modern Family
The New Normal
Ma bitches: Anna, Meg, Tash and Kate (Sedge). I love those bitches.
Look! It's a picture of us before our formal! Meg is the one in red, Kate in mint green, Tash is in blue and I am in dark green. 
This is my favourite photo of Meg, it's on Moreton island when I was trying to take a photo of the trail. That crazy lady.
This is my favourite photo of the Sedge. We were at Woodford in a glass bead making class playing with fire.
This is the first horse I ever owned, Cougar. He is a 15hh 17 year old thoroughbred (x-polo). I've had him for four years and have been riding for eight years. We ride English pleasure, trail riding, etc.
This is a horse I just bought, her name is Iddy (Iddy Biddy), she's a 16.3hh 6 year old holsteiner. She's trained in dressage and her full brother is riding grand prix! I will be getting her this weekend and I'm so excited to start learning dressage with her.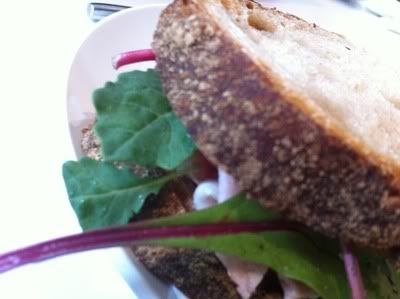 This is the most amazing ham sandwich I have ever consumed.